Dieses Video ist nur für Cloud Champion-Benutzer verfügbar. Bitte loggen Sie sich ein oder registrieren Sie sich, um fortzufahren.
Are you a Microsoft Partner and do you have plans to grow?
Come and join us when Youri Kuper, a partner at Boost Your Business runs his inspirational webinar on how you, as a Microsoft Partner, get the most out of your sales and marketing efforts. About our masterclass in a varied mix of presentation, dialogue and workshop, you will learn how to:
Get on the radar of your wish customers
Nurture your leads until they need you
Perform at the sales meeting
Close the order Youri Kuper presents the most important and effective tips and tricks he has learned over the years in his work with Microsoft partners across Europe.
Introduction to the key areas of b2b marketing and sales.
How to streamline the two disciplines and create magic (aka orders)
Concrete examples we make sure you stay involved throughout, so you can leave the webinar and start attracting the right customers. This will kick-start a structured and targeted process for both marketing and sales - not just for a month or two, but year in, year out.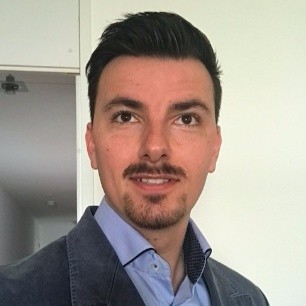 Passionate About Company Growth. Trained Over 2000 Professionals And Build Several Sales And Marketing Departments In 10+ Countries.
Watch this webinar and get instant access to Cloud Champion!
Cloud Champion is a free program sponsored by Microsoft Switzerland and your Distributor to help you grow your cloud business. The program provides personalized guidance, training, promos, incentives and resources in four key areas: Business, Sales, Marketing and Technical.
By registering to this webinar you will automatically be registered in Cloud Champion for free to start improving your cloud business!